The Pace Jet
These following plans for the Pace Jet are written for all to understand. They come with step by step, fold by fold instructions so that you will be flying and running around very soon.
Remember that when your jet is complete to launch it in different ways. Throw it fast, throw it slow. Point it up to the sky, then down toward the ground. Turn it side on and throw.
All of these different methods of launching will show you what this jet paper airplane is capable of.
Have loads and loads of FUN!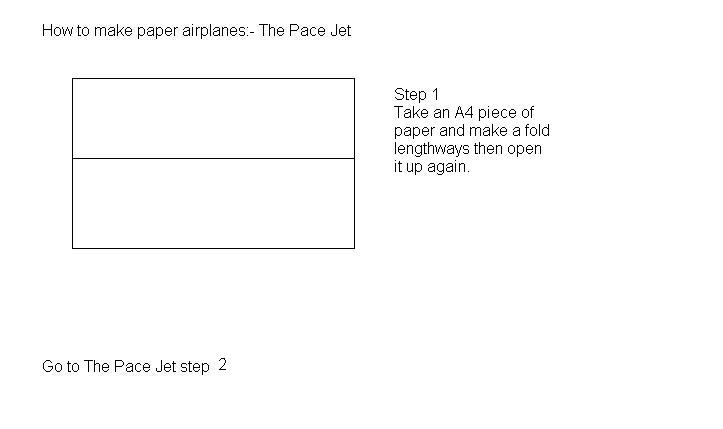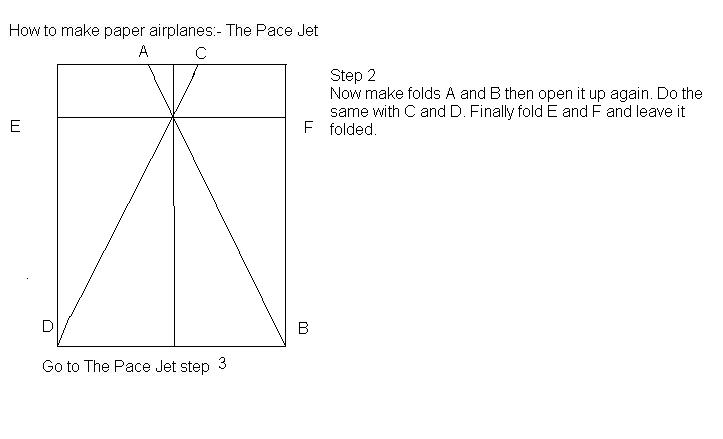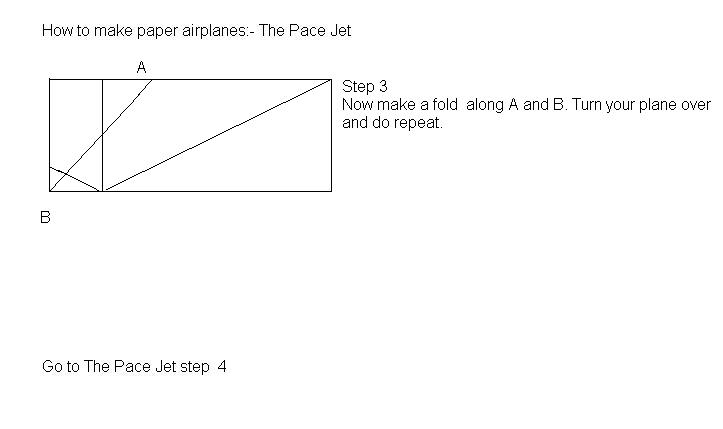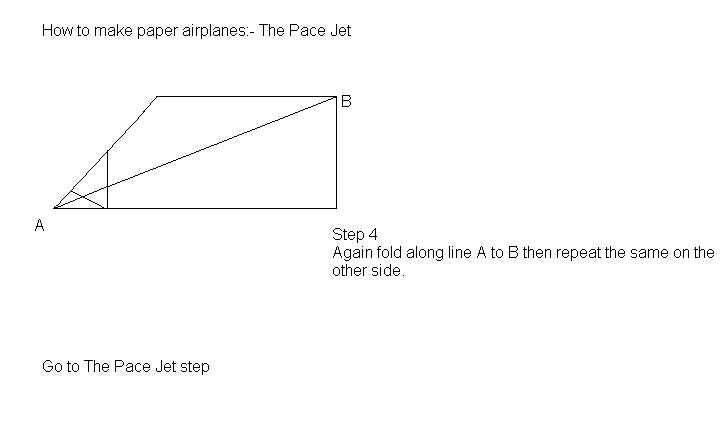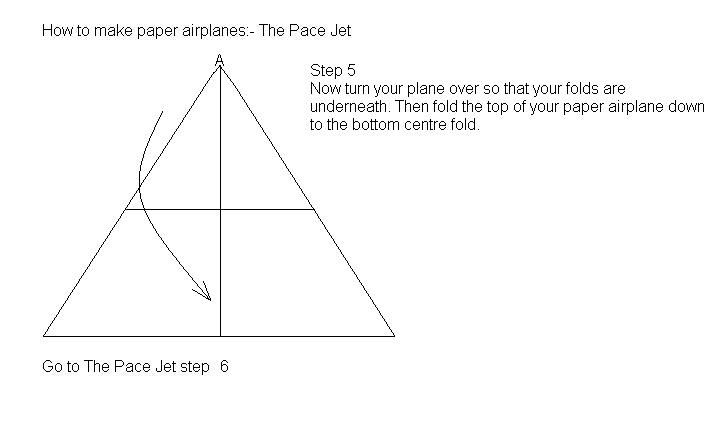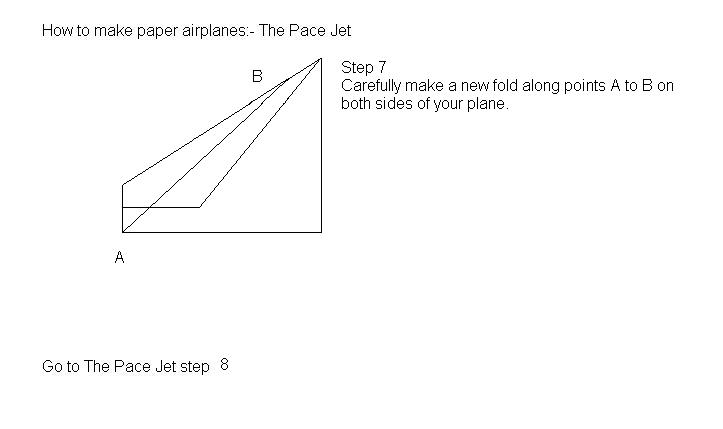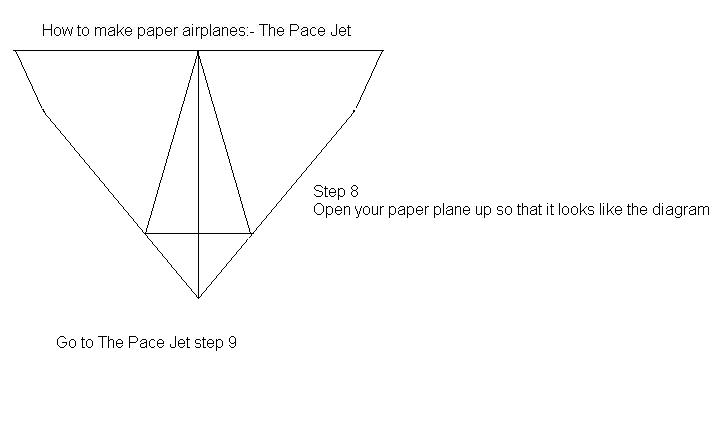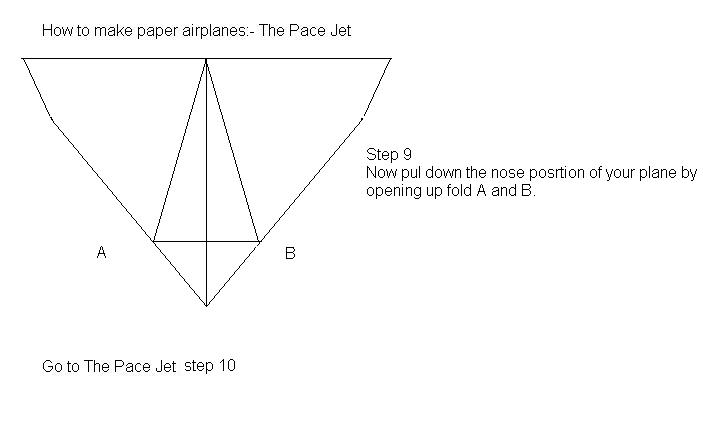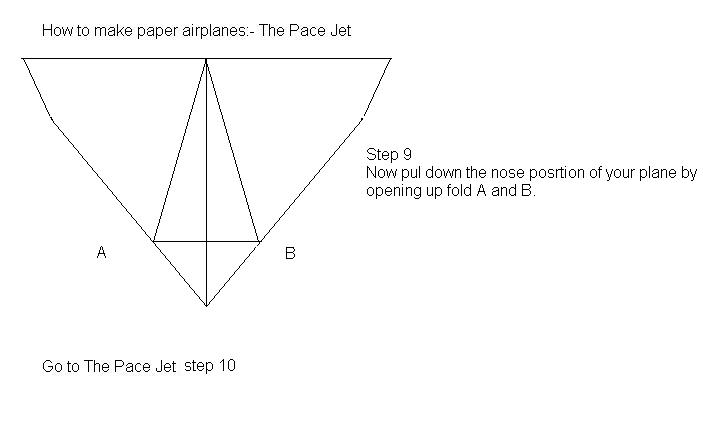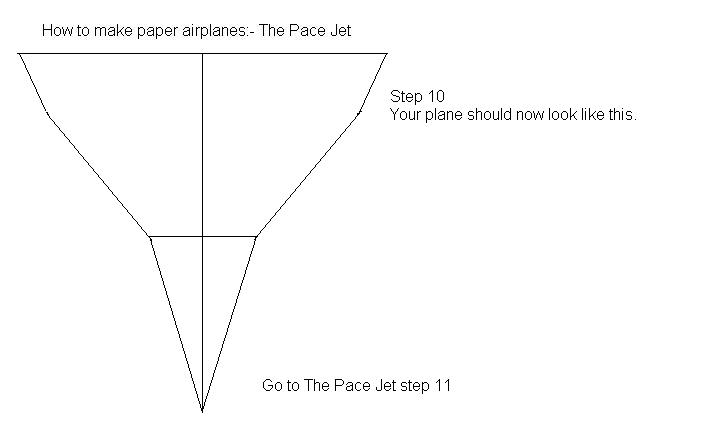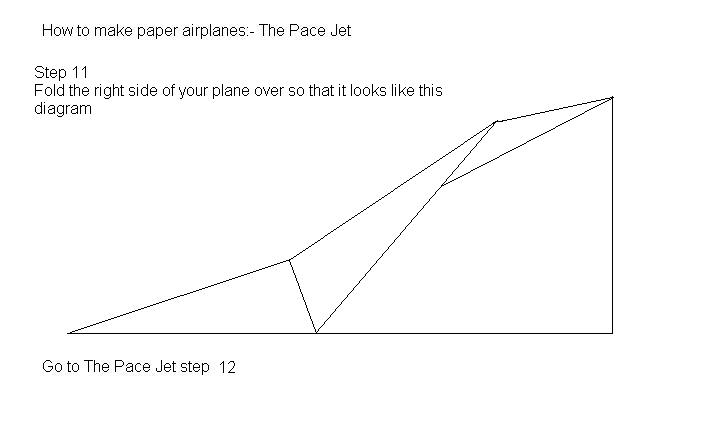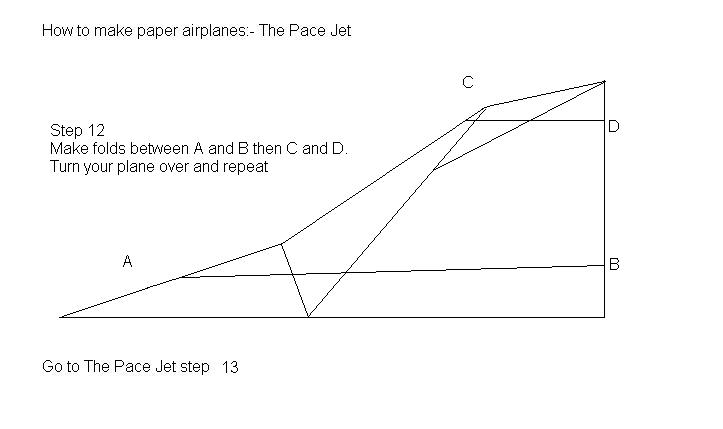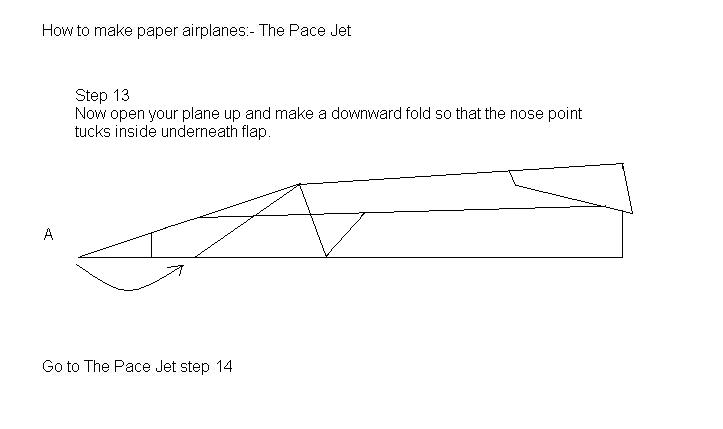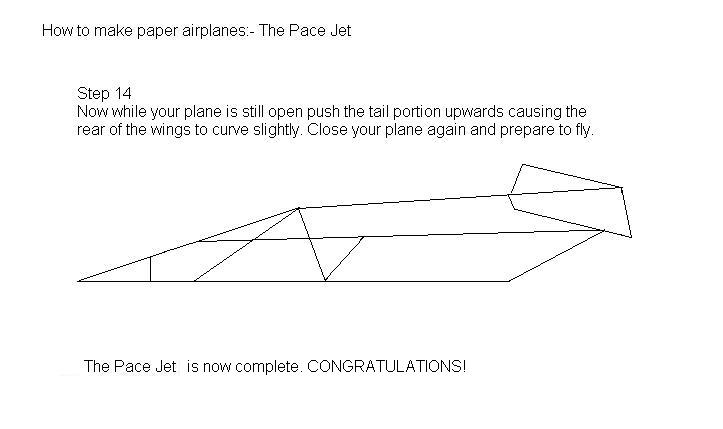 There you did it! See I told you that these instructions to make your paper airplane ARE EASY.
All you need to know is How to fly this amazing paper airplane. It is such a great plane to fly you're going to love it.
Did you see where I put those instructions?
Here they are, stop looking (ha ha ha). Just click on this How to fly The Pace Jet.
Isn't it great to be able to teach kids creative skills like making paper airplanes?
When their faces light up as they see how their creations work, it's really quite rewarding as well for us adults.
I actually created The Pace Jet paper plane after first of all learning how to make another type (I can't remember which one).
After studying some necessary folds, I set about to teach myself a new way. What a lot of fun it was and the only reason I decided to learn was because of my idea to build this website.
Now I'm earning an income from something as simple as a paper airplane.
If you have an idea that you have been thinking about for some time, perhaps you should click that link at the bottom of this page - "Click here to learn how to leave your job sooner" also.
Who knows, you too could be your very own boss.



Last flight to Airplane and Aircraft.com home page.