Aeronca Airplane Photos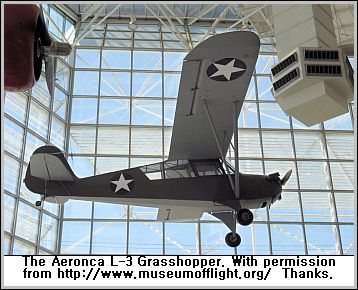 Hope you enjoy this collection of Aeronca Airplane Photos.
I have also put together some information about the Aeronca Aircraft Corporation which gives a bit more meaning to the wonderful aircraft built throughout the years.
The Aeronca Aircraft Corporation began on November 11, 1928 in Cincinnati, Ohio. In 1937 there was a major flood at the Lunken Airport where Aeronca airplanes were manufactured. Everything was lost, therefore a new site was needed to continue building.
Aeronca finally made a name for themselves by becoming the first company to build a commercially successful general aviation aircraft. By 1951, Aeronca had sold more than 17,000 aircraft in 55 various models.
Throughout the Second World War, there were several aircraft built for war purposes. These included the Defender, the L-3, L-16 and O-58.
After the war Aeronca continued to build civil aircraft such as the 7AC Champion and the 11AC Chief. The Champ was by far the most preferred aircraft selling four times more than the Chief.
Aeronca airplanes built then were all "tail-draggers" i.e. each plane had a small wheel placed just under the tail. Naturally this made taxiing and landings difficult as the pilot/s did not have clear forward vision until their Aeronca reached speed enough for the tail to lift.
Today, Aeronca builds components for the following aerospace companies Boeing, Northrop Grumman, Lockheed and Airbus.
How would you like to see an Aeronca airplane in a spin? This video shows a pilot of an Aeronca Chief preparing and performing a spin. The Aeronca Aviaitors Club which is found at Coxsackie, NY, USA was formed for pilots, owners and anyone who appreciates these magnificent airplanes.
It is here you will find many great Aeronca aircraft photos , old and new. You can even join me at their forum to learn more about these airplanes.



Return from Aeronca Airplane Photos to Airplane Photos.
Last flight to Airplane and Aircraft.com home page.